Ophthalmologist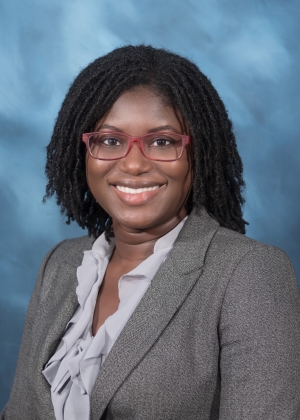 Dr. Jessica Olayanju earned her medical doctorate at Mayo Medical School in Rochester, MN. She completed residency in ophthalmology at the University of North Carolina in Chapel Hill, and served as Chief Resident. During her training, she distinguished herself by winning academic achievement, research and teaching awards. She participated in various glaucoma and oculoplastics research projects resulting in first-authored publications in peer-reviewed journals, a book chapter, and has presented as several regional and national meetings. She served as a teaching assistant to first-year medical students and has been actively involved in numerous community service, committees, and organizations.
Dr. Olayanju has been practicing in Connecticut since 2018. Her medical and surgical interests include cataracts, premium IOLs, minimally invasive glaucoma procedures, diabetic eye exams, ocular trauma, and eyelid surgery.
Dr. Olayanju is board certified and a member of American Academy of Ophthalmology, and American Society of Cataract & Refractive Surgery (ASCRS).